One of the goals of a copywriter is the ability to keep, attract and gain new customers for their clients through language, image placement and persuasiveness. A copywriter needs to understand the basics of advertising to advertise and secure clients themselves.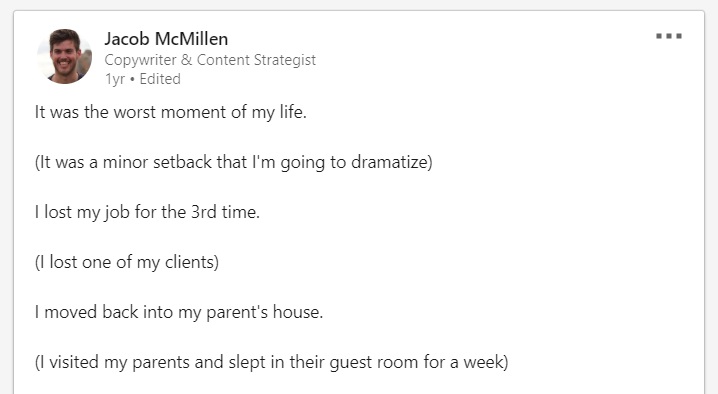 How To Become a Copywriter Step-by-Step
A copywriter writes with the intent of persuading and influencing the audience, the reader, to purchase a good or service. They have an innate understanding of human drive and know-how to sway decision-making with words and suggestions. If you enjoy writing, you may consider applying your skills to a job writing copy. In this article, we explore what a copywriter does and how to become one.
A copywriter is a person who writes persuasive written content for advertising and marketing online or print. Copywriters write copy and provide consumers and clients with information about a particular service or product. The three main types of copywriters are:
1. Agency copywriters
Agency copywriters secure a position with an agency that serves multiple clients, and will typically be expected to work full-time. You will often complete projects that can be challenging and require creativity to help clients create brand identity.
2. Corporate copywriters
Corporate copywriters tend to have more job stability and will write for the products or services offered only by the specific corporation they work for. These positions are typically more consistent in subject matter and require less creativity.
3. Freelance copywriters
Freelance copywriting offers the largest amount of freedom in terms of subject matter, project type and time commitment. The schedule is highly flexible and freelance copywriters can commit to as many or as few jobs as possible.
What does a copywriter do?
Copywriters are focused on writing engaging content to be distributed across various mediums. Copywriting is a form of persuasive writing intended to educate, engage and entice the audience to purchase goods or services either immediately or at a future time.
A copywriter will take a client's advertising brief, or plan, and generate ideas to gain the target audience's attention. As a copywriter, you must pay close attention to detail and word choice, or diction. When writing copy, every piece is purposeful and every word has a function.
Copywriters are expected to produce error-free or near error-free content to help marketing and streamline product branding creating an effective brand identity. Copywriters typically work on several different projects at once and must be skilled at multitasking. Some additional copywriter duties may include writing content for:
2. Learn The 6 Core Copywriting Skills
I've identified six copywriting skills that are always in demand and constitute what I would consider "core skills" in the copywriting world. You can build your entire career on any 2-3 skills from this list, so don't feel the need to try and learn all six, but practicing all of them certainly can't hurt.
Headline Copywriting
Headline writing is the only skill on this list that I consider absolutely essential for every single copywriter. It's also the only skill on this list you are probably never going to get paid for directly.
Virtually every type of copywriting you do is going to include a headline of some sort, and the quality of that headline will have a disproportionate effect on the success of the entire project. The better your headlines, the more clients you'll land and the better work you will do for those clients.
Value Proposition Copywriting
While it's not common for businesses to hire copywriters specifically to work on their value propositions (although I've had a handful of clients like this), being able to craft a strong value proposition is an integral part of writing landing page and website copy, and also comes into play in numerous other forms of copywriting.
Most importantly, it's one of the single best ways to get a client excited about your writing. Business owners often struggle to quickly and succinctly articulate the value of their business, so helping them put together a strong value proposition will immediately create "buy in" toward you and your writing.
Landing Page Copywriting
I would consider landing page copywriting to be the "bread and butter" of online copywriting. Every business needs a website, and the success of every website revolves around the success of a handful of landing pages.
The main point here is that website and landing page copy is in high demand. Plus, since it's theoretically a one-time expense, and the online success of the business revolves around the website copy, businesses are willing to pay a pretty competitive rate to make sure they get it right.
Email Copywriting
While email copywriting has never been a large part of my client work, I know quite a few successful copywriters who do emails pretty much exclusively. The ongoing nature of the work makes it easy to fill up a schedule and build recurring income.
Ad Copywriting
Small business ad writing is done primarily by PPC (pay-per-click) service providers. These are your Facebook Ads or Google Adwords "gurus". You don't pay someone to write ads for you. You pay someone to advertise for you, and they do the writing as part of the job.
Granted, this isn't my wheelhouse, so I might be blind to certain niches of opportunity, but from where I've been sitting the last six years, if you want to write ads, you'll have better luck as a PPC specialist than an "ad copywriter".
And to be perfectly honest, if I had to start my career over from scratch today, mastering PPC would probably be the path I'd choose. But regardless of all that, ad copywriting is indisputably a staple in the market right now, and I'm sure there are freelancers somewhere making bank off ad writing.
Video Script Copywriting
Again, your goal here isn't to master or even learn all six of these. Start with 2-3. I'd recommend that you learn how to write both headlines and value propositions first and then select a third option as the core service you will build your copywriting business around.
3. Land Your First Clients
Start With 3 Practice Projects
Next, have an established copywriter take a 5 minute look at your copy and give you some feedback. I don't care if you don't know an established copywriter. Find one on Twitter and message them.
Next, write new copy for two additional businesses. If you have friends with businesses, write copy for them. They don't need to be interested in paying you or even using the copy. The goal is for you to practice and get feedback from relevant people. Get as much feedback as you can get.
Land Your First Paying Clients
Your copy is literally worthless garbage. If you are a top 10% natural talent, your copy will remain garbage for the next 3 months. If you are a bit more average, your copy will remain garbage for the next 6 months.
I really appreciate you addressing the pay issue for beginning writers. A lot of accomplished copywriters out there today make it seem like taking low-paying gigs, even as a beginning writer, is always a bad choice. It's become something of a taboo, and it definitely hindered my growth in the early years.
I was stuck in the cycle of feast-or-famine for well over two years because I was MAJORLY on the lookout for those big fish, even as a beginning writer. Unfortunately, the big fish didn't give a damn about whether I existed or not. Simply put, my writing was lame, and no "big fish" was ever going to hire me until I was able to deliver much better copywriting.
Eventually, I was able to elevate my copywriting game and start working with bigger, higher paying clients, but my career would have progressed far more quickly if I had just focused on gaining experience and improving my work from the beginning.
Favour's story couldn't summarize my thoughts on this topic any better. If you are ready to stop chasing unicorn gigs and starting gaining real experience, here's a few great ways to land some cheap-ass clients: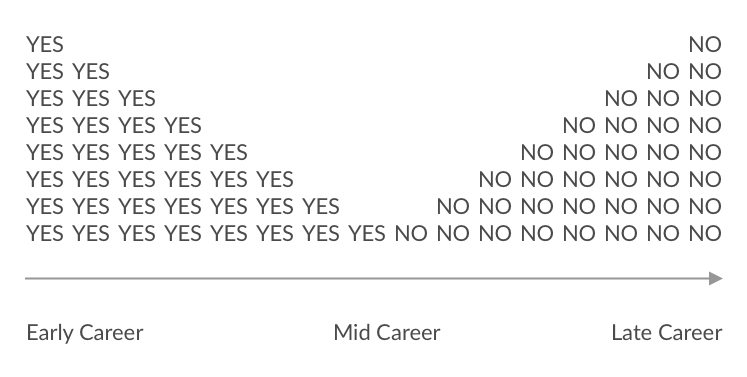 The 6 Best Sites to Find Remote Copywriter Jobs
Problogger
LinkedIn
Contena
Writers.Work
FlexJobs
Upwork
Sources:
https://www.indeed.com/career-advice/career-development/how-to-become-copywriter
https://jacobmcmillen.com/how-to-become-a-copywriter/
https://smartblogger.com/copywriting-jobs/