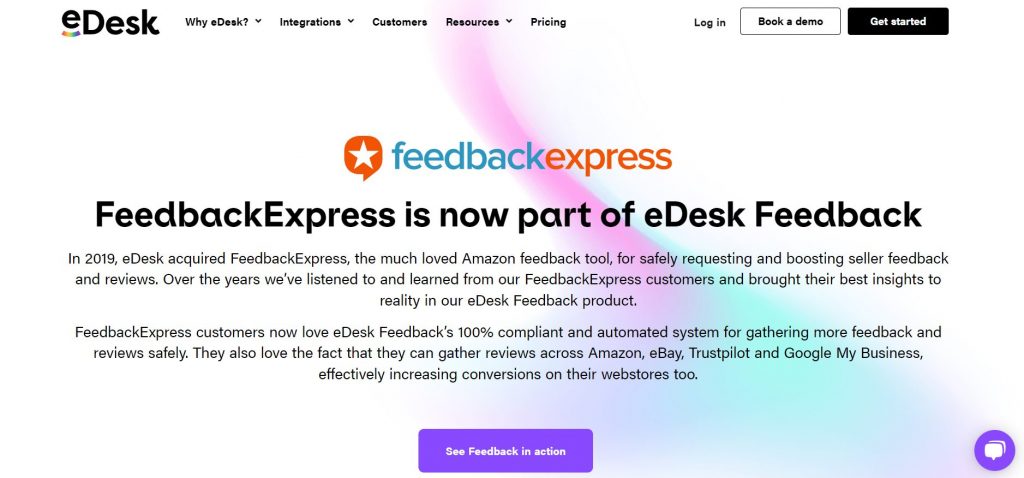 101+ eCommerce Business Ideas for 2022
You might have a vague idea about setting up an eCommerce business, but not really have a concrete idea about what you should sell. Nowadays, you can find just about anything online, and unless you already have business ideas about your product, you may feel overwhelmed. You don't exactly want to spend ages building a site and buying in stock, only to find that people have no interest in purchasing your product, or that you have a gigantic low-price competitor who dominates the market.
eCommerce businesses are no different from other companies. You need to begin by planning your business, rather than rushing in without real thought. If you search online, you will find numerous articles suggesting products you could sell on the internet. We have gone through many of these and collated some of the best suggestions from across the internet.
eCommerce Business Ideas for 2022:
Why is it important to know what the most sold products online are?
If you are going to create an online shop , there is something you must have very clear: there must be demand for your products . It doesn't make much sense to spend money setting up a store with products that nobody is going to buy.
It may sound obvious, but when you take a deeper look around the web, you will find cases where it's not so clear why they decided to start selling certain products. 😉
In addition , to sell online, you must take one other important detail into account: online sales is completely different than traditional sales.
Just because a certain product or industry has a lot of demand in physical stores does not mean that it will have the same demand online (and vice versa).
To avoid any mistakes when the time comes to choose your industry and target audience for your shop, today we are going to share with you the 6 best products to sell online. With these products, the demand is assured, but so is the competition.
Top Selling Products in Singapore 2022
1. Mobile Phone Cases
With their phones always in their hand, it's no wonder the phone case is high on the list of trending products. In fact, they've been growing in popularity since 2009. So, for eCommerce business owners looking for a consistently growing trend for their online store, the phone case is a solid choice.
On Google Trends, there's been a growth in global search volume for keywords such as "phone case" and "silicone phone case". Singaporean eCommerce businesses can use these global search results to gain insight into future Singaporean demand trends.
The best thing about phone cases is that new phones are always being released, new trends and styles are constantly emerging, and new materials are being innovated. For example, silicone phone cases are particularly popular.
Rising demand from younger shoppers for mobile cases and covers with striking or personalized designs is a key factor fuelling the demand. Many brands are focusing on design features that also include high protective strength, or "toughness".
Because smartphone manufacturers are frequently releasing new models, there's a significant opportunity for online stores to offer a wide range of cases and accessories that consumers want.
Many consumers prefer having several cases to match their fashion or occasion, which means they will be looking for a choice of popular colours and designs. Mobile phone cases tend to be low-value, impulse purchases which means you can attract repeat customers by changing your stock regularly and offering loyalty discounts.
2. Phone Screen Protector
Another top mobile phone accessory is the screen protector. While it's not a standalone product, the screen protector could work well in a mobile phone accessories online store along with mobile cases and repair kits.
Create content around the topic of phone damage and how to protect your phone from irreparable damage. Then add a "Buy Button" for the range of screen protectors in the article. You could also list the top screen protectors in a review-style post.
Retargeting campaigns are also a proven marketing tactic. You could retarget customers who look at phone-related products and content in your store and advertise a relevant screen protector.

3. Wireless Earbuds
Ever since Apple introduced AirPods, there has been a growing demand for wireless earbuds, especially at lower price points. And now that almost no mobile phones come with a headphone jack, there's a huge market opportunity for these trending products.
Now, there's a wide range of top-quality products on the market from the likes of Sony, Apple, Samsung, and many more brands, including features such as foam ear pads, leatherette ear pads, microphones and more.
There are several ways you can market these trending products to sell online. Consider partnering with influencers in the fitness space, who can review products and show how they workout using wireless earbuds.

4. Dresses
Data from Google Trends shows unwavering search volume in Singapore for the keyword "dresses", with a noticeable drop during the height of the pandemic when people weren't socializing as much.
For example, Netflix appeared to be driving fashion trends with the K-drama Squid Game (20) (2021), and period series Bridgerton (21) , which saw the rise of a style trend known as Regencycore. This includes corsets, gloves, pearls, lace and pastel hues, all updated for this century.
Visual social platforms like Instagram , Facebook and Pinterest are essential for any fashion product. Be sure to use high-quality images to attract your audience and invest in retargeting to capture those website visitors who showed an interest in items but didn't complete the purchase.

5. Shoes
Shoes can tick the boxes of being both luxury items and essential items, depending on the style. This means there's an opportunity to cater to different audiences with various intents and price points.
Consider investing in videos and images that show shoes in various settings and from different angles. Also, look at what sets the shoes apart from other products, such as comfort, durability or grip.

6. Handbags
As you'd expect, there was a dip in search volume for handbags in 2020, with the pandemic restrictions in full swing. However, this is likely to increase in 2022 as Singaporeans resume socialising in person and working from offices again.
Platforms like Instagram and Pinterest are the best way to start building a social following. Singaporeans seek out global fashion brands, like Gucci, but there's an opportunity to build a range for more budget-conscious consumers.
How To Find a Trending Product To Sell Online
There's nothing like online marketing insights to reveal what people are spending money on. Spending some time on Google Trends and other research sites will help you understand the trending products for Singaporean shoppers and work out how to build a profitable store in 2022.
By working out which high-potential items are selling right now, and how they fit with your target audience, you can set up your online store for growth. Always do your research before investing in selling an in-demand product online. Work out your target audience, marketing, profit margins and customer service offering—these are all critical elements for a successful eCommerce business.
Commission Factory is not only the Asia-Pacific region's largest affiliate solution, working with over 700 retailers, it is also a solution that allows bloggers and content creators to earn money and advertisers to increase sales.
Commission Factory will be exhibiting at eTail Asia on June 8-9 , which is being held at Resorts World Convention Centre in Singapore. Are you going to be at the event? Feel free to speak to one of the team and book in a meeting with us .
Sources:
https://influencermarketinghub.com/ecommerce-business-ideas/
https://www.doofinder.com/en/blog/best-selling-products-on-the-internet
https://blog.commissionfactory.com/ecommerce-marketing/best-selling-products-in-singapore